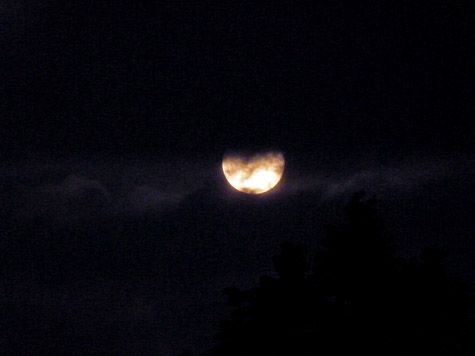 Zaterdag en zondag was het volle maan. De aarde staat niet precies in het midden van de baan van de maan, die een eivormige baan vormt.
Soms staat de maan dus verder weg of juist dichterbij de aarde, waardoor de maan groter of kleiner lijkt.
Als de maan het meest dichtbij staat, zoals dit weekend het geval was en ook sprake is van volle maan, wordt gesproken van een supermaan.
De supermaan is maar een keer per jaar te zien en altijd op of rond de langste dag.
Helaas waren de weersomstandigheden waardeloos. Maar gisteravond mocht ik hem een paar seconden waarnemen. Slechts één (slecht) kiekje, maar van het beeld met mijn ogen heb ik genoten…
Please follow and like us: