Parachutespringen om extra aandacht voor Veteranendag te vragen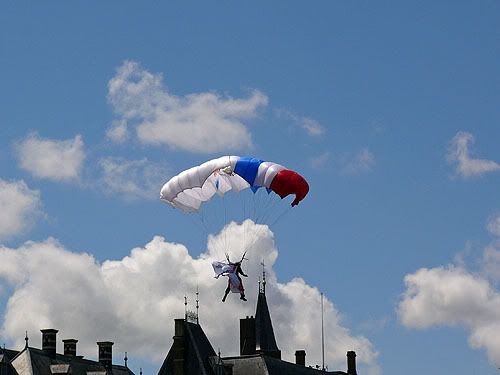 Vrijdag 27 juni werden vier parachutisten gedropt vanuit een Lynx helikopter van de Koninklijke marine boven de Hofvijver.
De bedoeling was extra aandacht te vragen voor Veteranendag 2008 .
Natuurlijk ontbrak ook op deze dag de witte anjer hier en daar niet.
Flyers voor de Veteranendag werden aan het publiek uitgedeeld.
De para's vormden een bijzondere combinatie van drie springers van het Korps Mariniers en een para van de Defensie Topsport Selectie.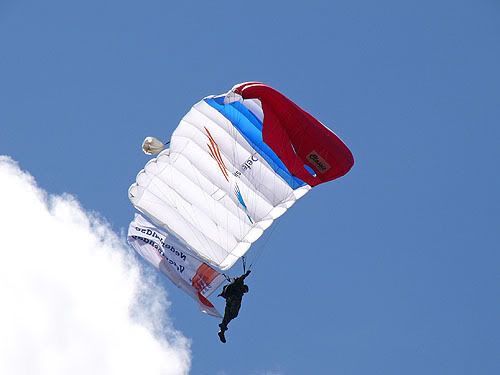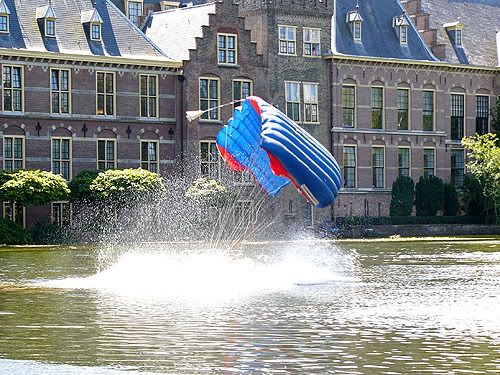 Drie parachutisten zweefden de Hofvijver in en nadat even door mariniers in een boot was gecheckt of alles in orde was, liepen ze met hun scherm naar de kant.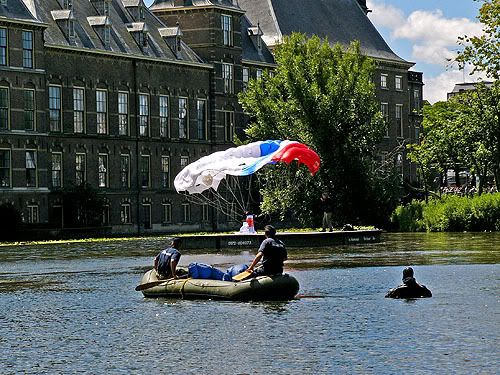 De vierde parachutist zweefde perfect op het ponton dat al van tevoren in de Hofvijver was neergelegd.
Al leek het op de site van Veteranendag of ze allemaal op het ponton zouden landen, dit zou door de grootte van de valschermen onmogelijk zijn.
Een marinier vertelde me, dat het eigenlijk de bedoeling was, dat drie in de vijver en een (praktisch tegelijkertijd) op het ponton zou landen.
De wind was echter zo sterk, dat het mijns inziens al een wonder was, dat de sprongen doorgingen!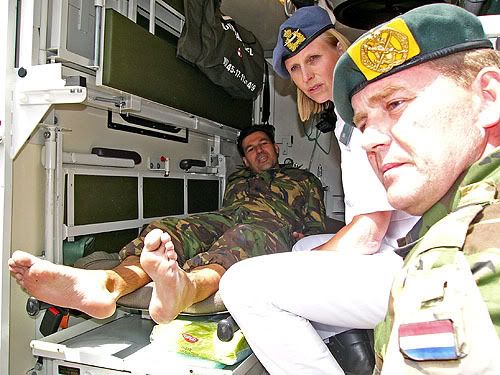 Helemaal goed is het helaas niet afgelopen; de parachutist die op het ponton was geland, was even later uitgegleden, en moest naar het ziekenhuis omdat hij zijn voet had bezeerd.
Hij werd dan ook met de boot naar de kant geroeid.
Please follow and like us: