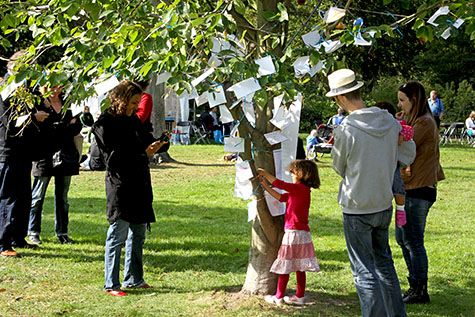 Van 18 tot en met 21 september vindt in Den Haag het Just Peace Festival plaats.
Den Haag staat dan in het teken van de Internationale VN Dag van de Vrede.
Zo openen internationale organisaties op zondag 20 september hun deuren. Kom kijken bij bijvoorbeeld het Strafhof, Eurojust of de bibliotheek van het Vredespaleis. Meld u wel van tevoren aan.
Op het Just Peace Festival viert Den Haag de vrede met debatten, hardloopwedstrijden, muziek en een Internationale Open Dag, een Vredescollege en veel andere activiteiten in de stad. Kijk op deze link voor meer informatie.
Ook wordt Peace in the Park weer georganiseerd in de Paleistuin op zondag 20 september.
Bezoekers krijgen de mogelijkheid om mee te doen met workshops over vrede als innerlijke kracht, een filosofisch gesprek over een vredevolle levenswijze, naast meditatiesessies en rustige beweging, zoals Tai Chi. Ook kunnen zij een wens voor vrede aan de wensboom in het park hangen.
Please follow and like us: